We are constantly updating our website to be more beneficial to our customers. Recently we have been working on updates to allow you to order our kits with custom logos and/or colors directly from the website instead of needing to email. We are aiming for convenience and efficiency to get your graphics kit to you even faster, whether it's for a dirt bike, ATV, sled, or Stacyc. We offer kits for all the major brands including:
Contact us with any inquiries for machines not on our website, we may have the templates!
Custom Colors
The option to customize colors on our kits is now available on our website for most designs. Any other ideas are also welcome, just email us at support@sengegraphics.com! We will do our best to work with you and create whatever you are imagining. You will receive a proof before printing or shipping when making custom changes.
If you would like to add custom colors, simply select "custom" as your color option after choosing your year range. A menu will come up for you to enter the colors you wish to change (example for the design Surge on the Kawasaki KLX 110 shown below).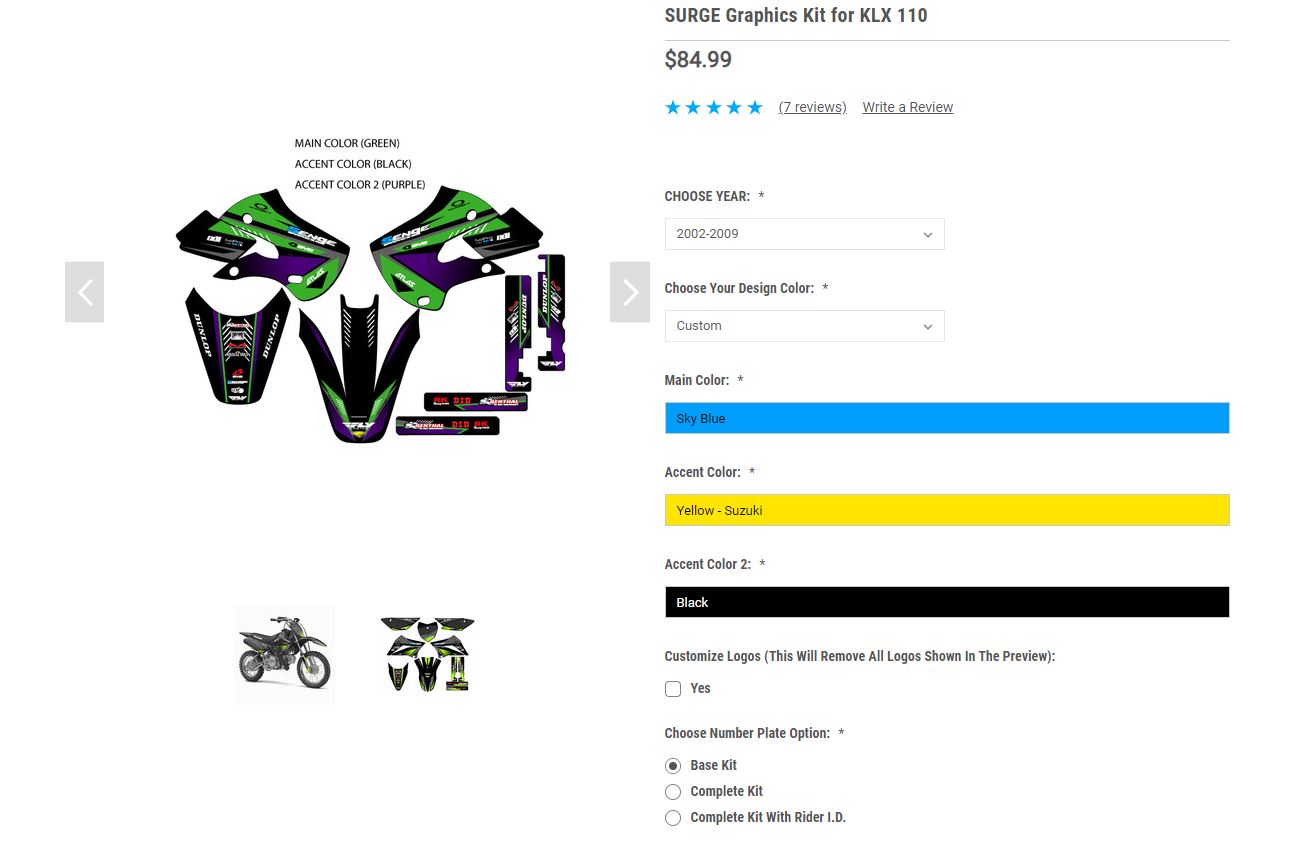 Adding Custom Logos
Just like the custom colors option, the option to add custom logos to your kit is also new to our website. Before this, the only way to do so was to email us your requests or add it to the order notes, then wait for us to send an invoice. This feature saves a lot of time and confusion, giving us the ability to create a custom graphics kit you'll love even more.
To add custom logos, choose the kit you would like for the proper bike, then check "yes" under the "Customize logos" option (shown below). Next, type into the boxes where you would like the logos to be to search for logos from our database. If we don't have a logo you want or you have a personal logo you wish to use, let us know in the order notes and email it to us. You may need to reach out to the company to ask for a file of their logo for us to use.
Once again, you will receive a proof before printing or shipping. It is also an option to do both custom colors and logos.

Fast Shipping
Our team does our best to ship your graphics within 1 business day. We offer same-day shipping on all orders placed before 2pm EST. Our standard shipping is 2-day air, however we also offer the option to upgrade to 1-day shipping. If you choose custom options, your proof will be provided within 1 business day. Once you give approval, the graphics kit will ship same day.
Our Newest Designs
We are also always working on new designs. Our newest creations are Tropic, Serape and Binary (all shown below). These designs are available to be customized through the website. Binary is the perfect option if you are looking for a graphics kit that is simple but can be customized to be unique. Tropic is a great option if you are looking for a pretty floral kit to spice up your ride. So far, Tropic has been a popular option for smaller dirt bikes such as the CRF 110 (shown below). You can find these designs and many more on our website.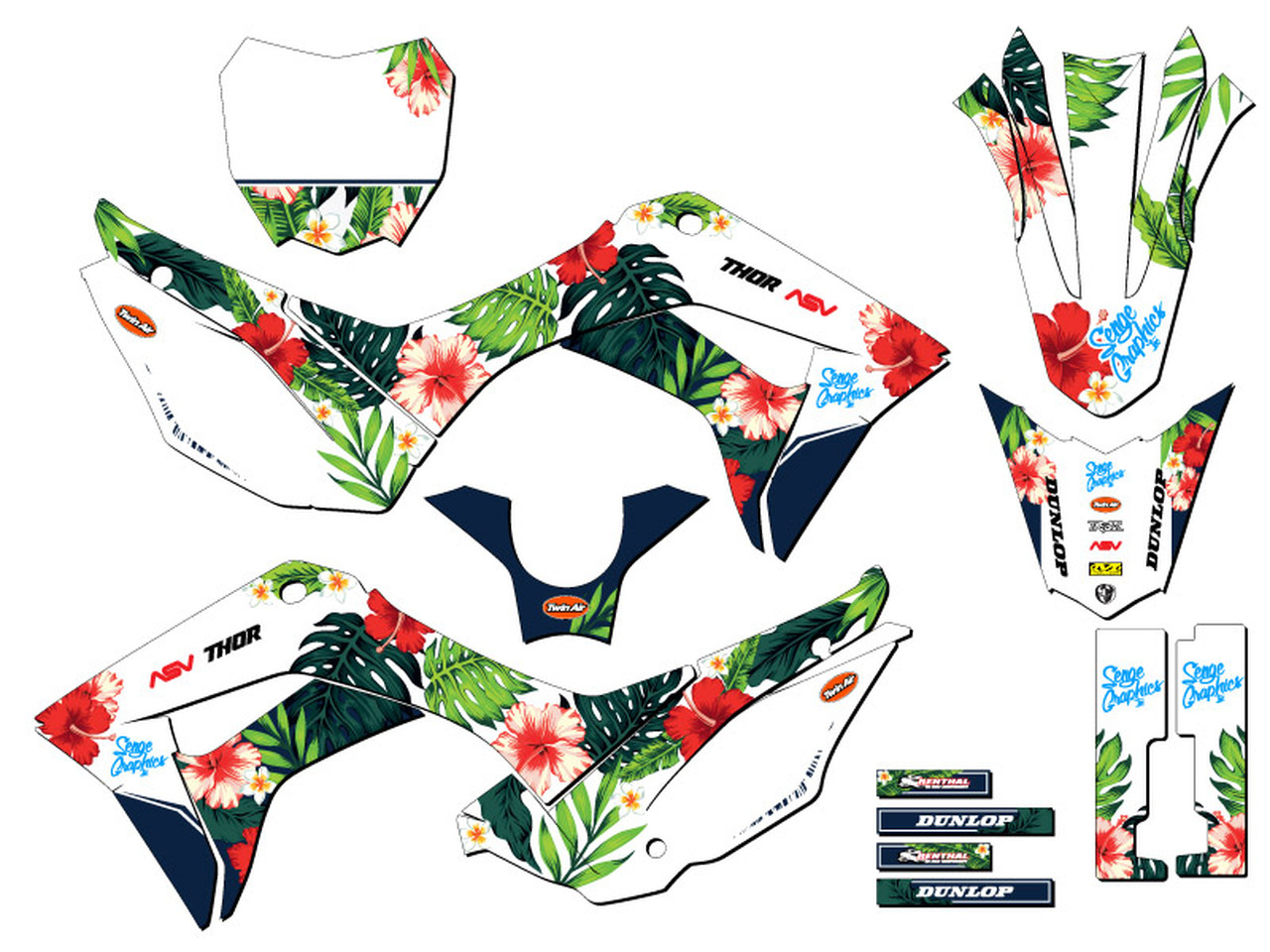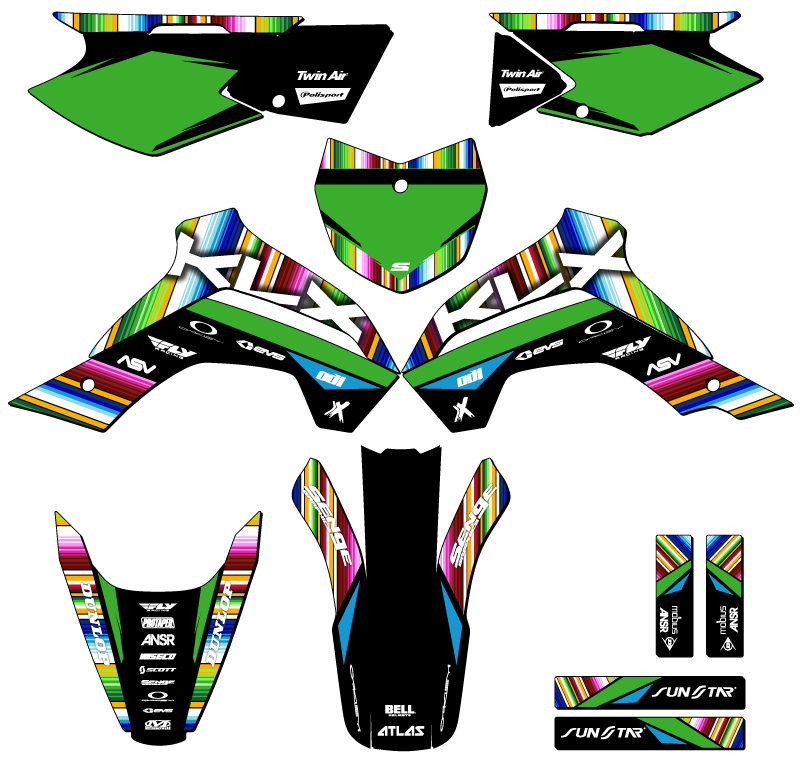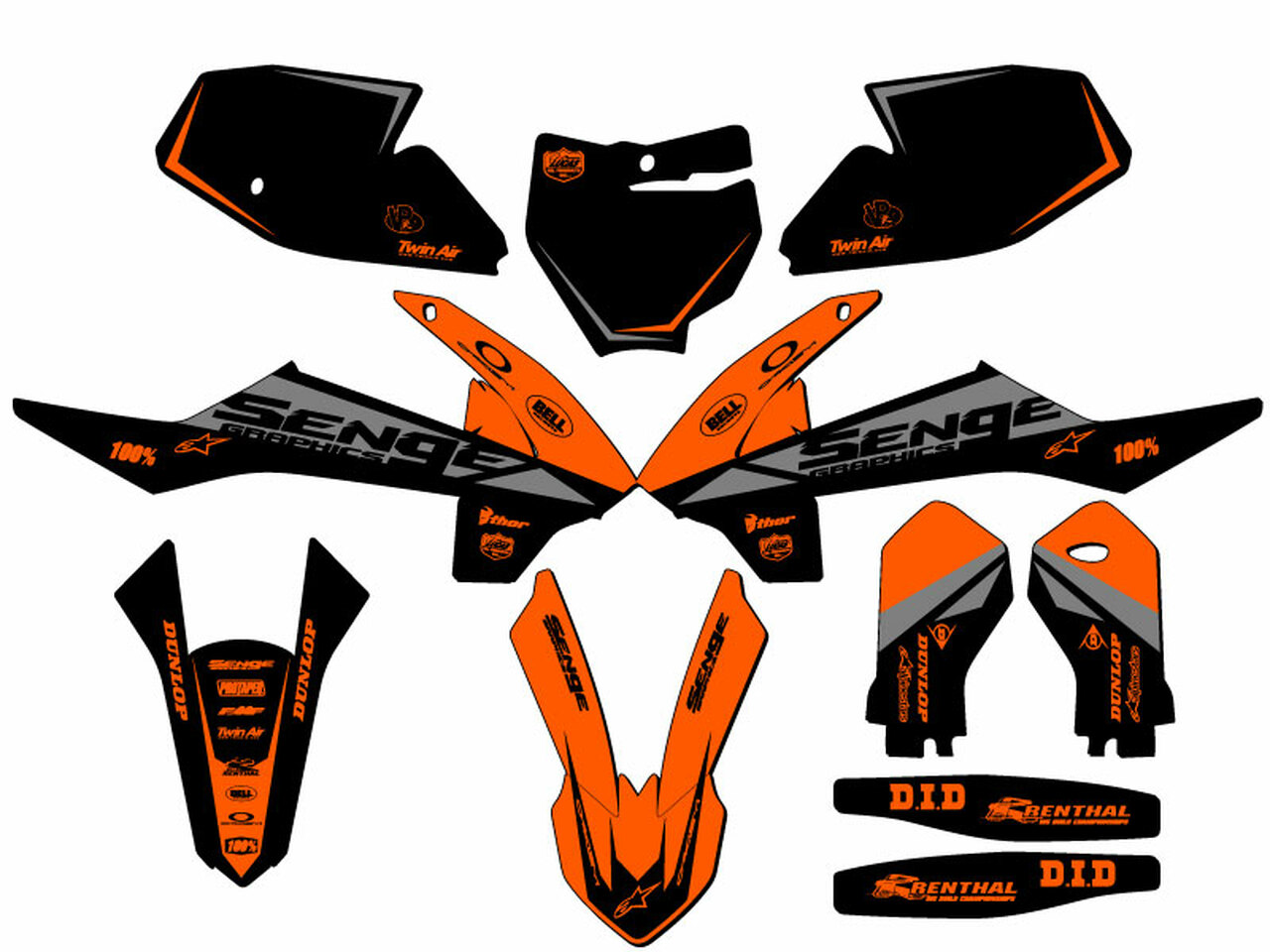 We want to do our best to design a kit for your dirt bike, ATV, sled, or Stacyc that you will love! Email us at support@sengegraphics.com or text us at 412-275-4321 with any questions or concerns!