Brim Brockmueller #190
This week's featured Senge rider is Brim Brockmueller from Whitesboro, TX. He is number 190 and races a Cobra 50 FWE and a Gas-Gas Mini-E. Brim races Loretta Lynn's, Texas Winter Series, Spring A Ding Ding and Mini-O's. Check out Brim's other answers below.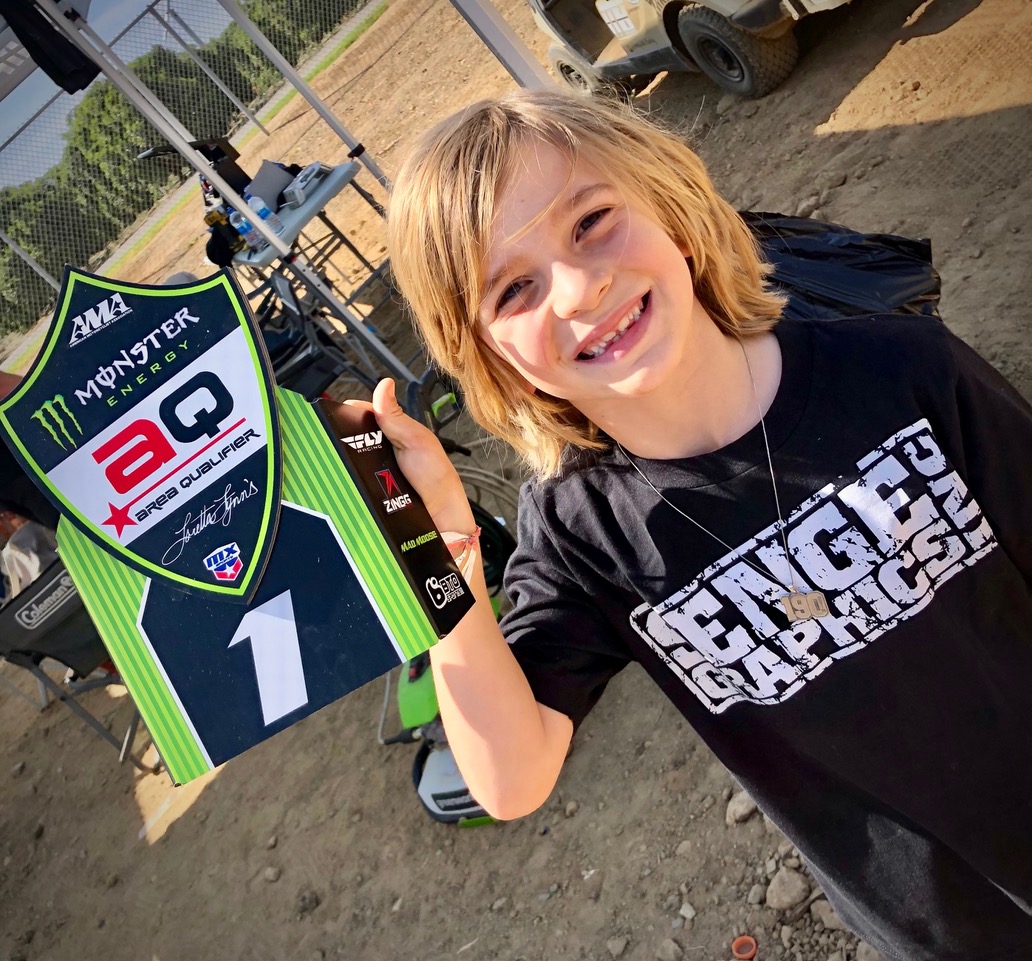 How long have you been racing?
Since June of 2020
How did you get into racing?
We had some horse showing friends who have a son who races, we always followed his success and racing career - Jeremy Fappani. I got my first moto lesson as a birthday gift for my 6th Birthday and we haven't looked back !
What are your racing goals?
To Qualify for Loretta Lynn's in 2021- Accomplished.
To place Top Ten at each National Race I compete in during the 2021 Season
What is your dream job?
To be a professional Moto/Super Cross racer
What are your other hobbies?
Playing baseball, riding my BMX bike, riding horses with my parents
Favorite Color:
Black and white (for the checkered flag)
Favorite Snack:
Goldfish and powdered donuts
Favorite Racer:
Cooper Webb
You can follow Brim on Instagram @brim.brockmueller