Trevor Hazlett #280
This week's featured Senge rider is Trevor Hazlett from Burrell, PA. He is number 280 and races a Yamaha YFZ 450R. Trevor races AWRCS in the Pro-Am class. Read more of Trevor's answers below.
How long have you been racing?
8 years
How did you get into racing?
My dad got me into racing 8 years ago. He raced when he was younger and got me into it when he took me to Powerline Park.
What are your racing goals?
My racing goal is to finish in the top 5 in the Pro-Am class at the end of the season and top 10 overall for 2021.
What is your greatest racing accomplishment?
My greatest racing accomplishment is winning 8 out of 10 races in 2019 to win the Schoolboy class championship. Another one of my accomplishments is getting on the Pro-Am podium at Round 1 and 10 in the past 2020 race season.
What are your other hobbies?
Hunting and fishing
Favorite Pre-Race Snack:
Pasta and bananas
Favorite Racer:
Brycen Neal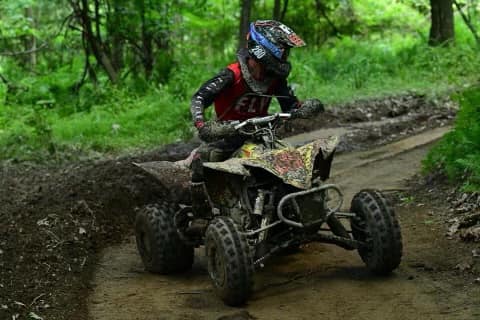 You can follow Trevor on Instagram @thazlett_2